Living here has its benefits & membership is just the start
We love it here and our enthusiasm for Sun City Mesquite shows in every aspect of everything we do. From the moment you step into the sales office, we hope your experience will be as amazing as your life will be after you move here.
Sun City Mesquite, Nevada, is the perfect place to call home. Besides living in a warm, sunny, beautifully surrounded location, Mesquite is close to major national parks, including Mt. Zion, the Grand Canyon, and Lake Mead. Mesquite offers a safe, comfortable small town life, with the bonus of big city excitement in nearby St. George and Las Vegas. This is a gamble you won't lose.
Residents automatically become members in Sun City Mesquite and immediately are able to enjoy the array of amenities that Sun City Mesquite has to offer. Our miles of scenic walkways, our 30,000 square foot Pioneer Center, our indoor and outdoor pools, gym, bocce courts, basketball courts, tennis courts, 18-hole putting golf course, library, and more are here for your enjoyment. Become an active part of Sun City Mesquite by participating in our HOA committees, joining us in a Hawaiian Luau, a concert, or a live performance at Tuachan Center for the Arts.
Del Webb has crafted Sun City Mesquite to be a masterpiece and we're certain you'll love being a part of it.
Live your best life in Sun City Mesquite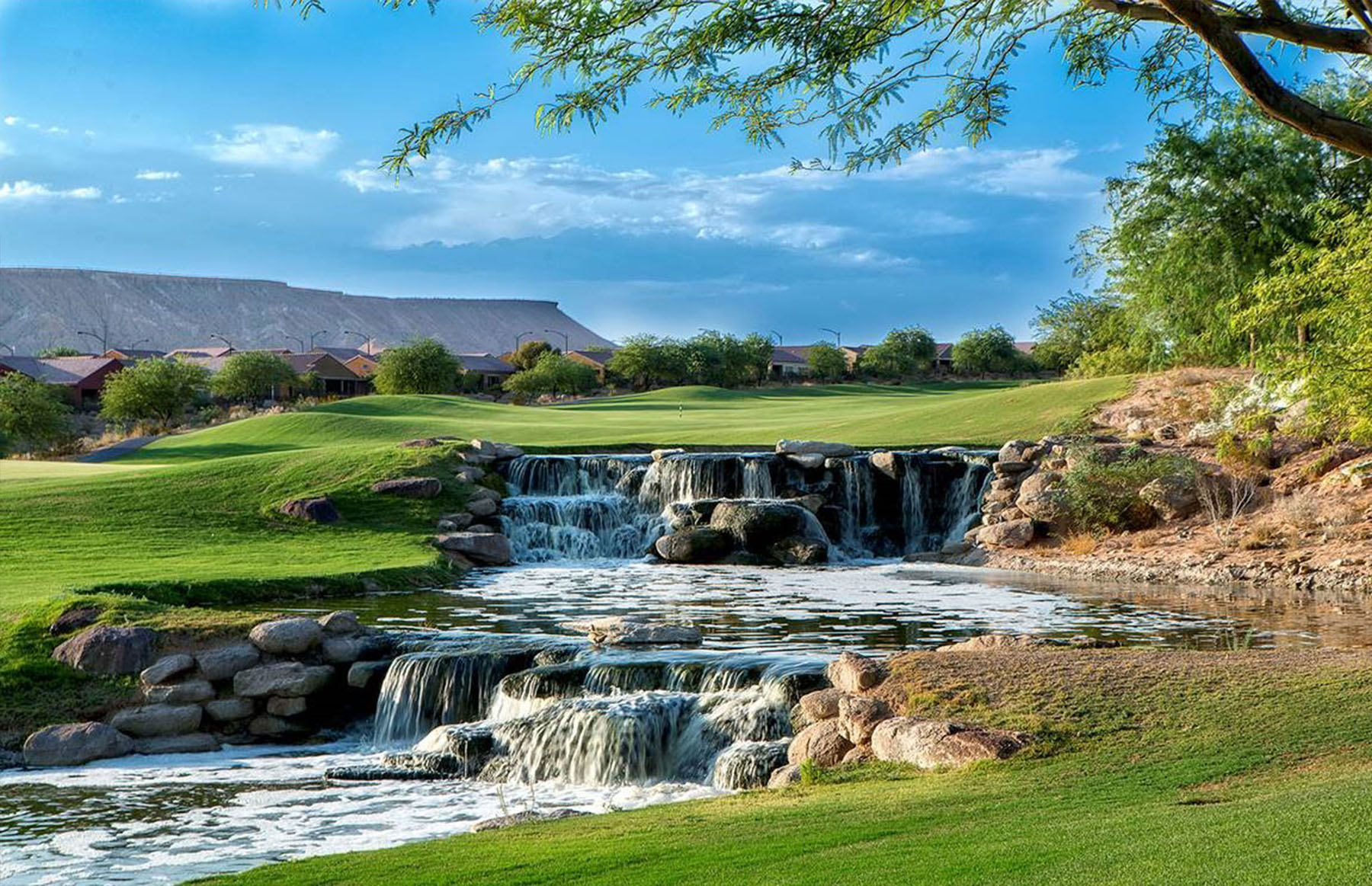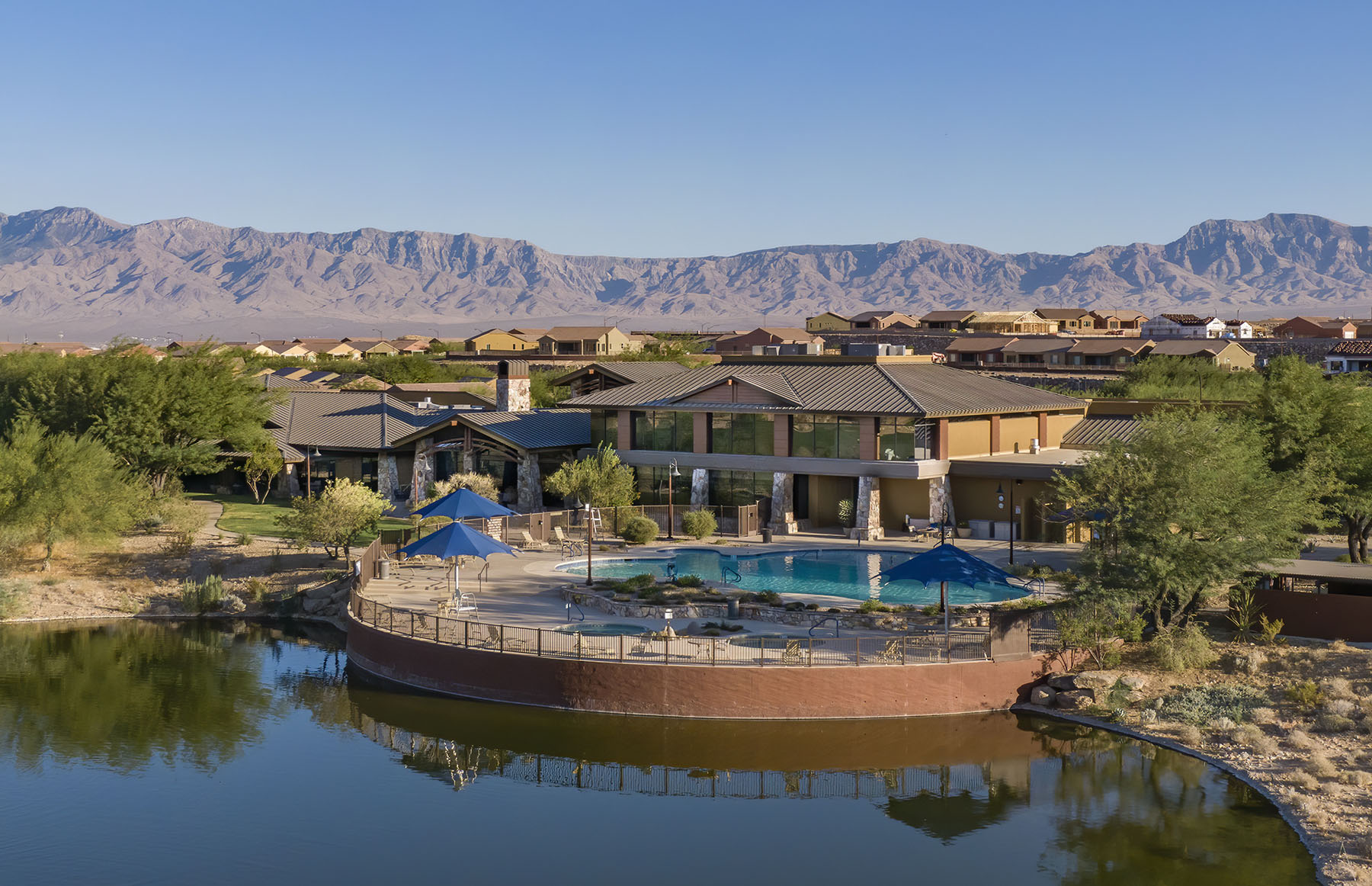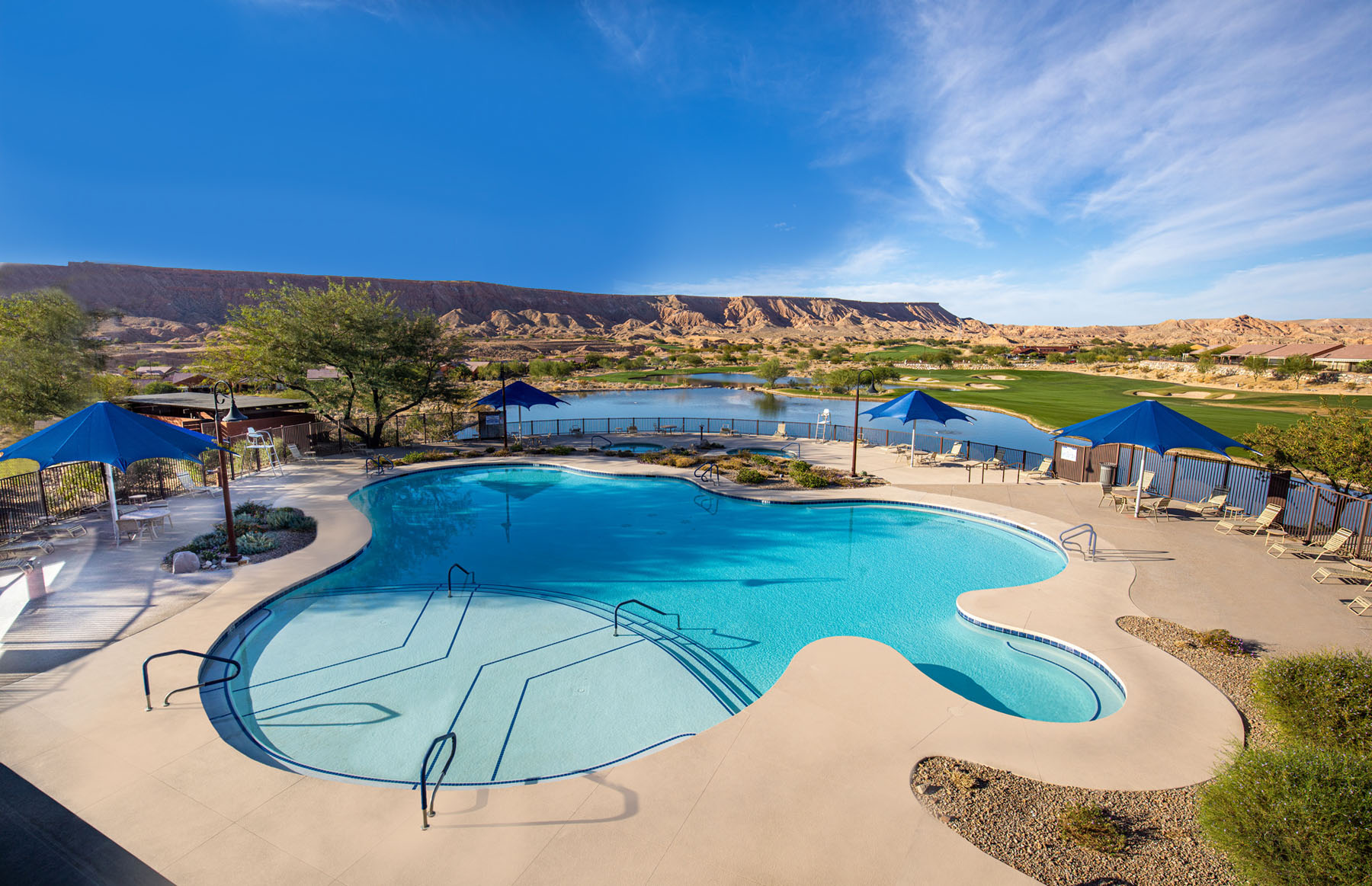 Reviews From Our Residents
We have been here officially 1 year! And have really enjoyed our home and the neighborhood along with all the activities. Even with Covid they have done their best to keep things rolling. We are also new to Mesquite and have found it easy to call 'home'.
We are loving our new home! The community atmosphere is very welcoming and friendly. The locale is beautiful. Danelle was our Sales Rep and she was AMAZING!! Brogan was our Field Manager and he has been wonderful and did a great job on our home.
We have lived here 2 years now and are very happy. Neighbors are great as is the community. Our buying experience was positive and our home turned out just as we had hoped. The Mesquite community is growing and has been welcoming and fun.